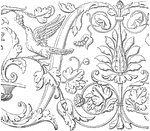 Your house should be a refuge for you to relax and escape into a private domain. A neglected and messy home becomes chaotic and unhappy. A wonderful way to take control of that mess is simply by learning about the art of keeping the home in order. There are many wonderful books to help you accomplish this task. A well kept home will make you feel like the rest of your life is manageable too.
The first step in keeping a neat home is to practice keeping a neat home every day. Your home can be as small as the size of a college dorm room or it could be as large as two football fields. Whatever the case, practice keeping your home in order and you will feel like you can manage the rest of your life. Train your children to do the same too with a happy smile on their face in the process. IF they fail, which they will, have enough grace to encourage them to pick it up again until it is right.
Here are some things to consider when keeping your home neat everyday:
-Do not let things accumulate on tables
-Do not let things accumulate on counter tops
-Do not let things accumulate in the sink
-Have everything back in its proper place as you go along
-Put soiled clothes in the hamper or hang clean ones up as soon as you've taken them off
-Avoid the urge to drop things down where they don't belong and train you family to do this too
-Put away magazines, newspapers and similar items as you go along.
-Don't leave things for later or the next day as it will always look worse then.