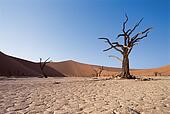 As Christ was being led to the cross, he knew that in the last days, woman would willingly cut off their life supply and prevent children from coming into the world.
Luk 23:28 But Jesus turning unto them said, Daughters of Jerusalem, weep not for me, but weep for yourselves, and for your children.
Luk 23:29 For, behold, the days are coming, in the which they shall say, Blessed are the barren, and the wombs that never bare, and the paps which never gave suck.
Luk 23:30 Then shall they begin to say to the mountains, Fall on us; and to the hills, Cover us.
Luk 23:31 For if they do these things in a green tree, what shall be done in the dry?
The Lord truly is the giver of life.